<![endif]-->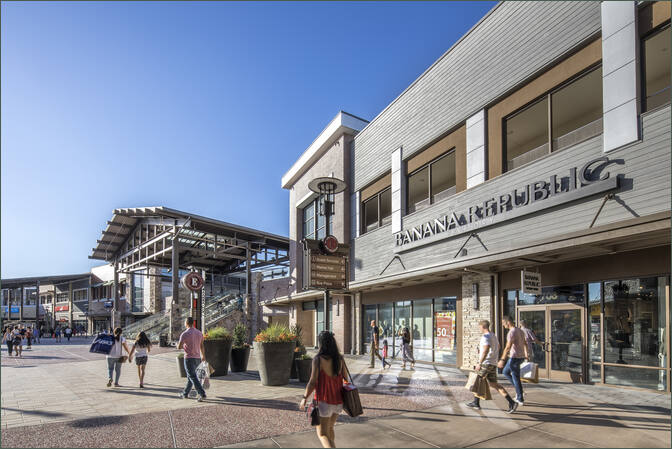 Clarksburg Premium Outlets
Clarksburg Road and Interstate 270
22705 Clarksburg Rd


Clarksburg

, MD

20871

Clarksburg is located in the very affluent and densely populated Washington, D.C. suburbs of Montgomery County (Md.).Montgomery County has a population of over 1 million people and is the 10th wealthiest county in the U.S. It is the 2nd wealthiest county in the U.S. for counties of over 1 million people. Additionally the site is within 30 miles of 4 of the top 10 wealthiest counties in the U.S. (Montgomery, Howard, Loudoun and Fairfax). Montgomery County borders the nation's capital of Washington, D.C, which had approximately 19 million tourists in 2012.

The site is located on the I- 270 Technology Corridor (a 12 lane highway), a hub for Federal Government agencies such as National Institute of Health, National Cancer Institute, National Institute for Standards and Technology, Department of Energy and Department of Health and Human Services. Maryland's I-270 Technology Corridor hosts 300,000 workers and 18,000 information and bio-technology businesses, and is one of the largest High-Tech and Bio-Tech business hubs in the world. Companies such as Lockheed Martin, Human Genome Sciences, Digene, Medimune, Ciena Corporation, Johns Hopkins University Applied Physics Laboratory and Gene Logic are based here, as well as other Fortune 500 companies such as Marriott International, Host Hotels and Coventry Health Care. In a 30 mile radius of the site, the Average Household Income is $133,086, with over 36% of the households earning over $150,000. There are 7.8 million people within 45 miles. Besides being in the Washington, D.C. Metro area, the site is within an hour's drive of Baltimore.
Highlights
For Lease
County: Montgomery
Type: Outlet Center
Total SF: 400,000

Clarksburg Premium Outlets